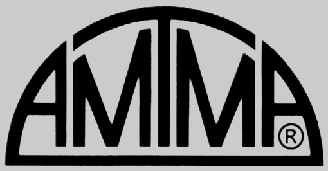 ---
| | | |
| --- | --- | --- |
| | As the precision measuring tool industry continues to mature, it faces challenges from many sources.As each and every measuring toolmaker improves, so does the strength and vitality of the industry. Join your peers and you'll save time when you take advantage of benefits and services designed for the busy measuring tool executive and manager. No matter what information you need, AMTMA is just a phone call away. | |
---
| | | |
| --- | --- | --- |
| | Look at some of the ways that AMTMA can help you on the job: | |
| | | |
---
Network among your peers at
AMTMA Semiannual meetings

Professional - Interest Product Section
---
WHAT CAN AMTMA DO FOR YOU?
WHY JOIN AN ASSOCIATION OF COMPANIES AND INDIVIDUALS THAT MANUFACTURE,CALIBRATE SERVICE AND SELL ALL TYPES OF MEASURING TOOLS?
An association represents your interests before the business community and government.
An association is a center for advice, contacts, inspirations and suggestions on a wide range of subjects.
An association provides members with the opportunity to discuss their mutual problems . . . share and criticize each other's thoughts . . . all with a high degree of respect and candor.
An association sponsors a variety of enriching events and activities: conferences, receptions, luncheons, forums . . . and more.
An association membership is the opportunity to "listen in" on the creativity of your peers.
An association is known for its expert publications - full of news, trend information, research and commentary - all available for the cost of a membership.
An association provides "Networking!" Association events, meetings, member directories and information exchanges make networking a reality for you and your peers.
An association provides you with examples of companies "doing things right" and gives you the chance to learn from them. Membership gives you and your peers the opportunity to speak with a single voice on matters of importance to your industry.
---
Join the AMTMA today!

AMTMA Membership Application (Adobe PDF fill-in form)

For additional information contact:
AMTMA
8562 East Avenue
Mentor, Ohio 44060
Phone: 440-974-6829
Fax: 440-974-6828
E-Mail: amtma@amtma.com

---
©2021 AMTMA